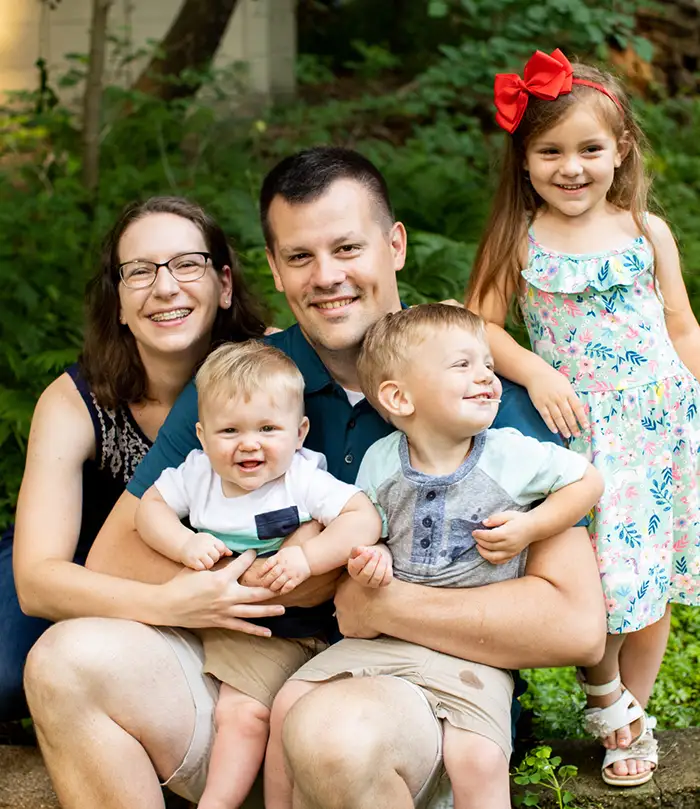 Meet Dr. Logan Goad!
I grew up in a small town in Tennessee called Celina, near Dale Hollow Lake. The south side of Indianapolis has always been a second home for me since childhood. My mother grew up here and most of my extended family currently lives here. I spent many of my childhood summers and holidays at my grandparents' house in Greenwood. I am excited to return to the south side.
I graduated from Tennessee Tech University in Cookeville, TN with B.S. Biology and B.S. Chemistry degrees. I spent some time teaching high school chemistry to 9th-12th graders before deciding on becoming a dentist. I attended Indiana University School of Dentistry in Indianapolis and graduated with my Doctor of Dental Surgery degree.
I am married to my better half, Rachel. We started our family in 2016 and now have 3 beautiful children Addie, Ben and Callum as well as our 2 dogs, Kyla and Sandy. In our spare time we love going to the Indianapolis Zoo and The Children's Museum. We love traveling and exploring new places.
My mission is to provide all patients with exceptional dental care tailored to each individual's needs in an honest, caring and comfortable environment. My goal is to treat everyone like they are family, giving them the best quality dental care possible.